Institutional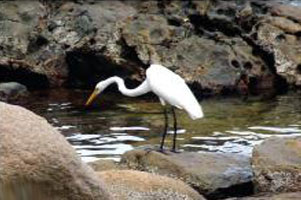 The Institute's work is based on andragogy - adult learning: "path of experiences" or "learning by doing." Experience through action is key to learning and attitude change. Principles of Human Wisdom are reflected in the Institute's work, both through its supporting philosophy and through the methods it uses. For instance, the workshops are structured with activities that act in a balanced way on the three faculties of human beings - thinking, feeling and willing – what enables to achieve the results based on actions that are sustainable and consistent over time.
Mission


Translate sustainability concepts and theories into the business world, promoting social change and preservation of natural resources, maximizing intangible value of business organizations.

Vision


IDGES' commitment is to build, develop and sustain an institute:

- that is recognized as a distinctive space for discussion and irradiation of sustainability concepts and initiatives, both in business and social contexts;

- that is an "example" in terms of diversity, teamwork, professionalism and results;

- that is present with other initiatives and institutions of the same nature.
Our values


In its performance and relationship at any level IDGES does not waive:

1 - Commitment to the development of individuals, groups, organizations and humanity;
2 - Respect for human diversity and the environment;
3 - Commitment to results, where the proposed initiatives are based on self-sustainability;
4 - Promotion and respect for the principles of:
- freedom in the spiritual-cultural level;
- fraternity in the economic level;
- fairness in social relationships.